​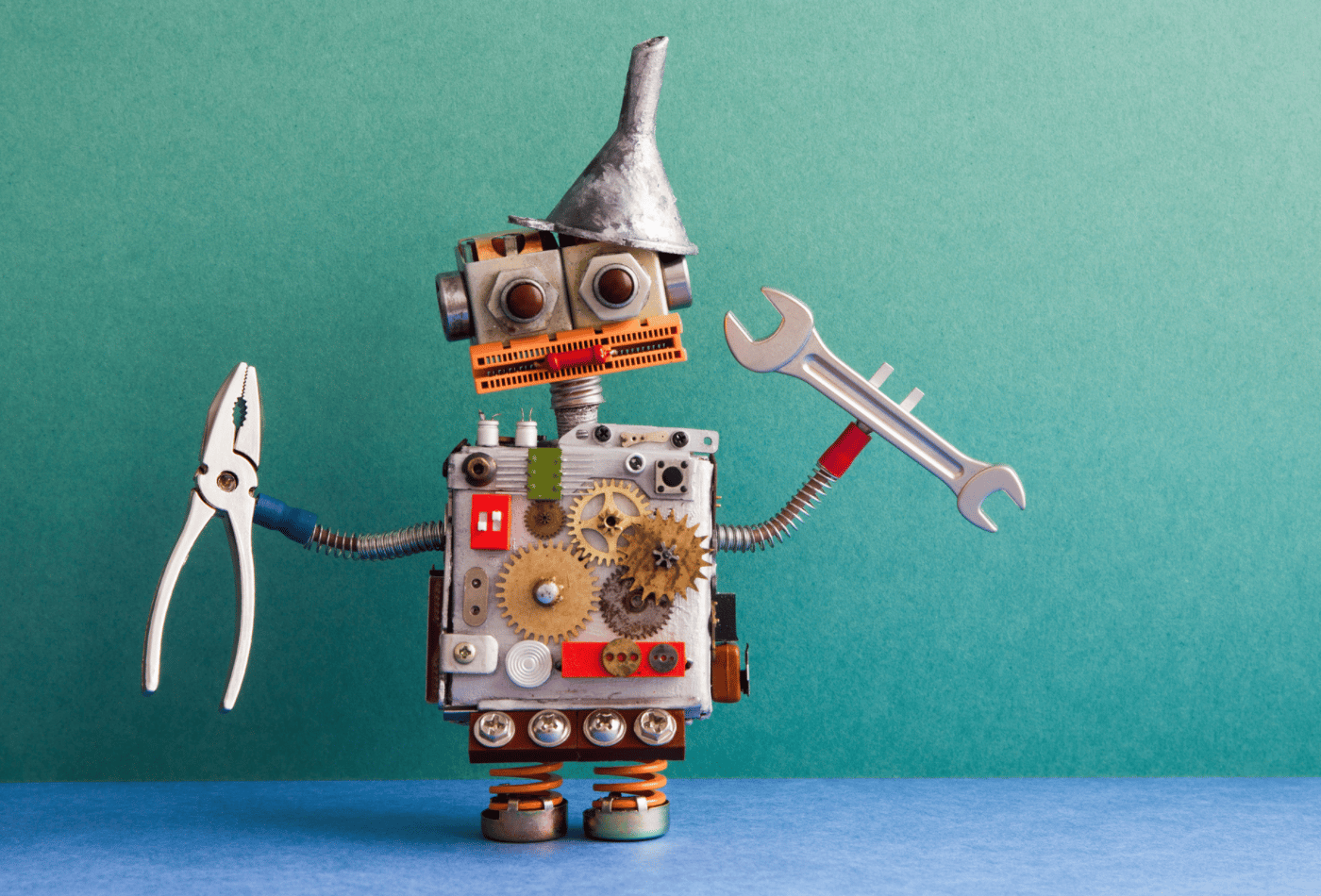 ​
Welcome to the 19th issue of the newsletter all about your donor communications. I'm glad you're here, .
IN THIS ISSUE:
​— 3 Fast Fixes to Help Boost Year-End Fundraising Results
— We Need to Talk About Facebook
— Upcoming Help for Your Year-End Appeal
---
​
​Wednesday, October 13, 2021
​
Hi ,
You've got 11 weeks left in 2021 to meet your fundraising goals.
Yuck. That sentence is lifeless. Let's try it again…
You've got 11 weeks left in 2021 to try to keep your blood pressure in a normal range while frantically rushing around like a chicken with your head cut off to meet your fundraising goals.
((Breathe in, breathe out.))
And if you're like more than half of nonprofits, you're just starting to plan your year-end appeal this month.
So, I know you're super busy.
And you're reading this email probably because you want a quick win that will help you raise more money.
I got you, !
I'll cut to the chase.
I'm going to give you three fast fixes for your fundraising appeal to help you boost revenue.
You'll be able to go to your draft and make these edits now...
​
Ask Early and Often for the Gift
The purpose of an appeal is to ask for a donation. So, you actually need to ask for the gift.
I know, I know... it sounds obvious, right? But most of the fundraising appeals I critique don't get around to asking until page 2 or 3 (sometimes not even until page 4).
How can this be?
Because too often, the appeal writer doesn't differentiate between showing impact and asking for a donation.
You need BOTH.
Here's what I mean:
The offer shows impact: Your gift of $37 will keep teens like Grace safe and off the street for one day.
The "ask" asks the donor DIRECTLY to give: Will you please make a gift right now to protect Grace from living on the street?
ACTION ITEM: Go back into your appeal letter and make sure you ask directly for a gift within the first few paragraphs of your letter. As a general rule, you should have a direct ask on every page, and twice on the last page (once before you sign off and once in the PS.)
​
Add Curiosity to Your Outer Envelope (and Email Subject Line)
You could write the best ever appeal letter or email, but if it doesn't get opened, your efforts are wasted.
So, how do you give your appeal a leg up?
Make the first impression of your appeal so compelling that the person must open it to find out more!
Planting the seeds of curiosity will give them a reason to open your appeal. You don't want to give too much away... just enough to pique their interest.
ACTION ITEM: Look at your appeal's outer envelope and/or email subject line. When a donor reads it, are they likely to think, "Ohhh! I've got to open this!" 🤔 If not, see how you can add more curiosity.
​
Make Your Appeal Easy on Donors' Eyes
This fix is my favorite of the three — and is the easiest to implement! It's also something that I see nonprofits get wrong when I review their appeals.
I love this excerpt from a recent blog post from Jeff Brooks.
Anyone can give charitable gifts, and people of all ages do. But when it comes to ongoing and large-scale giving ... it's an older person's game.
Nearly every adult over the age of 40 has some type of visual impairment. 👓
One of the kindest things you can do for your donors is to make the font size large enough to read without trouble. Please don't make your donors strain their eyes. Reading your appeal should be easy like Sunday morning.
​
What if you don't have room in your letter to make the font bigger?
The solution is to allow your letter to spill over to the next page. While additional pages cost more to produce, longer letters typically outperform shorter ones, so it benefits both your donor AND your bottom line!
ACTION ITEM: Do a "select all" and change the font size to at least 12 points. (I prefer 14 pt.)
And while you're at it, go through and make sure your paragraphs are no thicker than five lines. If they are, break them up. (The "return" key on your keyboard is your friend.) Your donors will appreciate your thoughtfulness. 😊
​
---
We Need to Talk About Facebook
Facebook's mass outage last week was a good kick-in-the-pants to all of us who work for or with nonprofit organizations.
Like all social media platforms, Facebook is not an owned asset of ours. And we can't rely too heavily on it.
Joe Pulizzi, a content marketing expert, has repeated his mantra for nearly a decade:
Let me ask you this: If Facebook went down permanently or further restricted your access to your followers, would you be worried about your nonprofit? Would it affect your fundraising in a big way?
None of us has any control or ownership of our Facebook followers. Our hard work on Facebook can be restricted or gone in an instant.
Yes, your organization should be on the social media platforms that make sense for you. After all, social media is where MANY people congregate online.
But you also need to have a strategy to move your followers from platforms you don't control to ones you do — namely, your email list.
So leverage the power of social media to bring people closer to you on platforms you control. 🙌
---
​
Where I'll Be Reviewing Year-End Fundraising Appeals
🔥 If you're a member of The Fundraisingology Lab by Moceanic, I'll be reviewing appeals alongside Jeff Brooks tomorrow, October 14! Check your email for the times of the two copy clinic sessions.
🔥 I will be a guest on Rachel Muir's League of Extraordinary Fundraisers next week, October 21. I will be critiquing two appeal letters (live) during Rachel's super-helpful and practical workshop, "The Copywriting Clinic." It will help you raise more money. And it's a bargain. Don't miss it!
🔥 I offer an appeal copy review service that may be just what you need to raise more money. This service has been in high demand, and there's a waitlist now. But feel free to read about this service, and bookmark it or add yourself to the waitlist.
---
Thanks for being here .
I'll be back in a couple of weeks to talk more about your year-end donor communications.
​
All my best,
Julie
Julie Cooper
Fundraising Copywriter
​FundraisingWriting.com
​
---
Wondering why you received this email? 🤔 Because you opted in on my website, fundraisingwriting.com. Don't want to hear from me again? Just click below.