​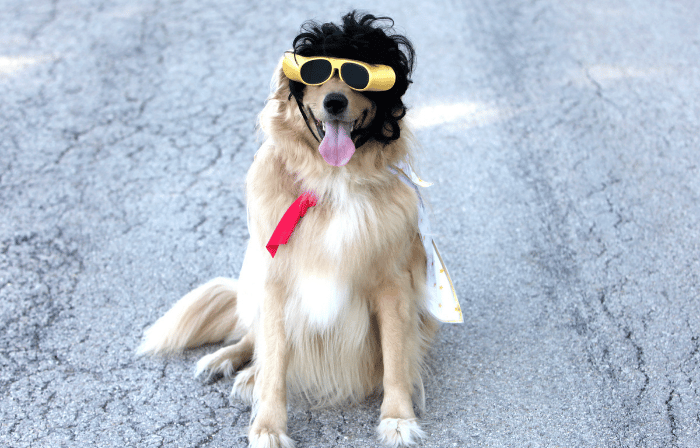 Welcome to the 20th issue of the newsletter all about your donor communications. I'm glad you're here! A special hello to those of you from the amazing Rachel Muir's copywriting workshop last week! 🎉
IN THIS ISSUE:
​— Tips for a Rockin' Reply Device
— A Playlist for Your Year-End Writing
— Helpful Resources for You
---
Wednesday, October 27, 2021
​
Hi [FIRST NAME GOES HERE],
You know...
When it comes to an appeal, the little things can add up to big impact.
Like increasing the font size to 14. Big impact.
Or choosing one photo over another because it shows the need for funding better. Big impact.
Or even including a P.S. that restates the fundraising offer and asks for the gift one more time. Big impact.
If you're doing those things, awesome! Paying attention to details will pay off.
But there's one area of the appeal, I'm afraid, you might be neglecting: the reply device.
I suspect this because I've been heads down reviewing year-end appeals, and I see this oversight over and over again...
... Lifeless, emotionless, transactional reply devices that will likely suppress donors' generosity. 😟
But I'll give some pointers to help you breathe life into this important piece.
First, what is the reply device?
The reply device goes by a variety of names: response form, remittance coupon, reply form, or any combination of those. It doesn't matter what you call it. Basically, it's the piece a donor sends back to you with their gift. 🥰
It's the donor's form and should be created with care. And it just might be the only piece that the donor actually reads.
So, it's really important that the reply device has all the messaging the donor needs to make a giving decision.
​
5 Rockin' Tips to Improve Your Reply Device:
1. Include a Straight-forward Headline:
The headline is the main call to action.
Examples:
​
• Give to the 2022 Annual Fund to Save Sea Turtles
​
• Feed Families Facing Hunger Today
​
• My Gift to Provide Books to Preschoolers
2. Include an Offer Statement:
The offer statement goes under the headline. It's a declaration, by the donor, as to where the money is going. It is tied directly to the fundraising offer you present in your letter.
Examples:
​
• Yes, I care about children's music in our community! I am rushing my heartfelt gift to help COS recover from the destruction of Hurricane Ida, and keep the music playing.
​
• Please use my gift to complete the Climate Discovery Garden and for other needs vital to GFH's mission.
​
• Yes, I care about theater in Madison County. Please use matching funds to double my impact for students like Sam.
3. Mail Merge Gift Amounts Based on the Donor's Past Giving
One big way to maximize your revenue is to put the appropriate suggested dollar amounts in front of each donor. The idea is that you want each donor to give to the best of their ability.
The donor needs to know the cost to make a meaningful impact. You base this amount on the actual cost of the thing you need funding for and the amount the donor can give… which is based on their last best gift.
4. Mail Merge the Donor's Name and Address
Sorry, no excuses: Include this information on the reply form. Don't make your donor fill out their name, address, and other details. (I know you have this information because you are mailing the letter to them.)
When you ask the donor to write their name and address on a reply device, you may encounter unnecessary problems. Here are two:
​
1. A donor's handwriting could be illegible causing messy data transferred into your system. I don't know about you, but the less I rely on pen and paper and the older I get, the worse my handwriting becomes. Same with your donors.
​
2. The more the donor must work at filling in required fields, the less likely they will complete their donation. Reduce the friction to make giving easy and joyful.
5. Add Warm Language
The reply form is the donor's form. It's what the donor holds in their hands as they make that final decision to give now or not. Instead of making it stiff and transactional, fill it with emotion to help move the donor to action. 💛
​
---
A Playlist to Help You Make it Through Year-End Prep & Writing
Need a little inspiration as you approach the busiest fundraising season of the year?
I got you!
Here is a playlist I curated with you in mind. You can listen to it on Spotify, Apple Music, or watch each music video on YouTube. I hope you enjoy listening to it as much as I enjoyed scouting out the songs.
​
🎧 Listen to the Playlist on Spotify​
🎧 Listen to the Playlist on Apple Music​
​
​
Letter to You by Bruce Springsteen
This is my favorite song from The Boss. Listen to it. Feel it. Then pour your heart onto an empty page. (music video)
​
Many Rivers to Cross by Jimmy Cliff
Many of the people you help cross troubled waters. But their strong will—along with the kindness of donors—push them through. (music video)
​
Good As Hell by Lizzo
For the times when you don't feel good enough, Lizzo is here to give you a swift kick in the pants to tell you otherwise. (music video)
​
The Scientist by Coldplay
Writing hard stuff? "Nobody said it was easy." This song's a good reminder that sometimes you have to go "back to the start." (music video)
​
Fight Song by Rachel Platten
Think about the amazing people you and your donors help every day. These people grab opportunity with both hands and fight to make their lives better. (music video)
​
Fight the Power by Public Enemy  
This song will fire you up to keep fighting injustices for a better world. (music video)
​
Ain't No Rest for the Wicked by Cage the Elephant
You know, sometimes you just need to get the writing done because you are on a deadline. (music video)
​
Shake it Off by Taylor Swift
Whether it's writers block or the haters in your life, sometimes you've got to "shake it off." (music video)
​
Unwritten by Natasha Bedingfield
Donors will make a gift to finish the story you tell (because donors are awesome like that). (music video)
​
Return to Sender by Elvis Presley
Even Elvis in all his hunkiness had to deal with unopened mail. (music video)
​
The Story by Brandi Carlile
It's a privilege to be the teller of stories. What story will you share with donors? (music video)
​
Where is the Love? by Black Eyed Peas
Thank you for helping donors feel the love so that they can share their heart with others. (music video)
​
Brave by Sara Bareilles
When you speak out... when you're your truest self… when you're brave, you give others the permission to be the same. Write, my friend. "I want to see you be brave." (music video)
🧡 💛 💚
P.S. If you have ideas of songs that should be on this playlist or other musical genres you prefer, hit reply and let me know!
​
---
Helpful Resources for You
🔥 Mary Cahalane wrote yet another heartfelt and smart article: If you make people cry are you a bully? Mary answers questions such as: Are emotions manipulative? What about images? Is it bad if people cry? This article will get you to think (and feel) differently.
🔥 Ephraim Gopin is offering to review online donation forms and provide a report of what fixes would help lift revenue. Use code JULIE and he'll also review your web and email thank-yous!
🔥 Pamela Grow curated a heap of helpful #GivingTuesday resources. Like how to convert your #GivingTuesday donors to monthly donors... and why you should send a #GivingTuesday warm-up email... and resources on mindset. So many!!
🔥 Tom Ahern's latest newsletter is so good. If you're looking for insight on how to begin your appeal so that your reader keeps reading, check it out!
🔥 Donors don't give when you make a slam-dunk rational argument. They give when you touch their hearts. Read Jeff Brooks' review of Hooked on a Feeling by Francesco Ambrogetti, via Moceanic.
​
---
Thanks for being here [FIRST NAME GOES HERE].
I'll be back in a couple of weeks to talk more about your year-end donor communications.
​
All my best,
Julie
Julie Cooper
Fundraising Copywriter
​FundraisingWriting.com
​
​
PS: I offer an appeal copy review service that may be just what you need to boost your confidence and raise more money. (This service has been in high demand, so there may be a waitlist when you click the red "order now" button.) I love helping people like you send the best appeal possible, and I'd love to help you too.
---
Wondering why you received this email? 🤔 Because you opted in on my website, fundraisingwriting.com. Don't want to hear from me again? Just click below.