Welcome to the 11th issue of the newsletter all about your donor communications. I'm glad you're here!
​
Chicago, Wednesday, June 23, 2021
Hi ,
I recently became friends with a blue jay.
I met this little fellow while I was working in my yard. He'd sit on a tree branch and look at me as if to say, "Hey human. Got food?"
I named my new BFF (Best Feathery Friend) J-Bird.
I'd see J-Bird fairly often. He'd fly from tree to tree while I pulled weeds and divided up my perennials.
Then, I didn't see him for a few days. 😢
Did a hawk swoop down and capture him? Did he find a new Best Human Friend (BHF)? Maybe he got mad at me for not providing anything other than the least expensive birdseed.
So, I googled, "How do I attract blue jays to my yard?"
The top answer was to set out shelled peanuts. So I grabbed a handful from my pantry. 🥜🥜
I set them on the top of a birdhouse.
Within a few minutes, THIS HAPPENED in my yard:
How about that?! J-Bird spotted the shelled peanuts almost instantly. (My blue jay is beautiful AND super smart, isn't he?💙)
This tiny tweak has been yielding huge enjoyment for me (and for J-Bird!).
🐣 Tiny tweaks in your fundraising can also yield huge results.
Simple changes in your donor communications will make your fundraising a whole lot more effective. It will also make you a more confident fundraiser!
I will give you three tiny tweaks that you can easily make in your next fundraising appeal message.
---
Tiny Tweak #1
Ask the Donor to Help the Cause (Not Help You)🎗️
I call this the "Help-Us-Help-Them" problem. Too often in fundraising appeals, the nonprofit asks the donor to give them funds so that the nonprofit can go off and do great things.
It's more powerful writing when you take a step back and allow the donor to do great things.
I'll give you a few examples.
INSTEAD OF THIS...
​
Help us save a dog's life!
WRITE THIS...
​
Save a dog's life!
INSTEAD OF THIS...
​
Your gift will help us bring music to more students.
WRITE THIS...
​
Your gift will bring music to more students.
INSTEAD OF THIS...
​
You can support our work to restore vital wetlands in the Midwest.
WRITE THIS...
​
You can restore vital wetlands in the Midwest.
This tweak is often a matter of crossing out words like "help us" in a sentence. It goes a long way to move the donor emotionally towards a positive action (giving!).
Try this tiny tweak the next time you ask someone for a donation. You'll be on your way to connecting the donor directly to the outcome their gift supports.
---
Tiny Tweak #2:
Change Processes into Outcomes 🤗
Donors are interested in outcomes, not processes. I first heard the concept expressed in this brilliant way from Steven Screen.
First, let's define what a process is. A process is what you do to achieve the outcome. For example, your staff doing their job is a process. Likewise, your programs are also processes.
The outcome is the result of your process. Please take a look at this graphic I made. Which one is more compelling to a donor?
"Please feed one family" is focused on the good that the donor will unleash when they make a gift. The other is focused on the work that leads to the outcome.
So when you edit your appeal, look for any instance where you ask the donor to fund a process. Think about the outcome of that process. Then rewrite the ask to show the forthcoming impact! 🤩
​
Tiny Tweak #3:
Get to the First Ask Quicker ✨
The purpose of your fundraising appeal is to deliver the offer to your supporters.
So, if you take a long time to get to the first ask, you will lose people who are sifting, scrolling, and scanning your message (which is practically EVERYONE).
Get to the point!
You'll want to have a meaningful lead that engages quickly. For example... for an appeal sent via email, challenge yourself to write a lead that's only 25 words.
Then concisely state why funds are needed now and ask for the gift.
Here's an example of a lead followed by an ask:
Dear ,
​
There's nothing cuter than a roomful of playful kittens...
​
...unless there are dozens of them and their lives depend on the kindness of people like you.
​
Litters of newborn kittens are arriving at the shelter every few days. These kittens urgently need your help.
​
​Please make a gift today to give a homeless kitten the round-the-clock bottle feeding they need to grow strong and find a forever family.
In this example of the beginning of an appeal, the lead engages the donor. The message pivots to the problem of caring for many newborn kittens. Then the first ask is made.
Most of the time, this tweak is just a matter of identifying and copying the first ask... and then pasting it near the beginning of the message!
Tiny tweaks = Big impact! 🙌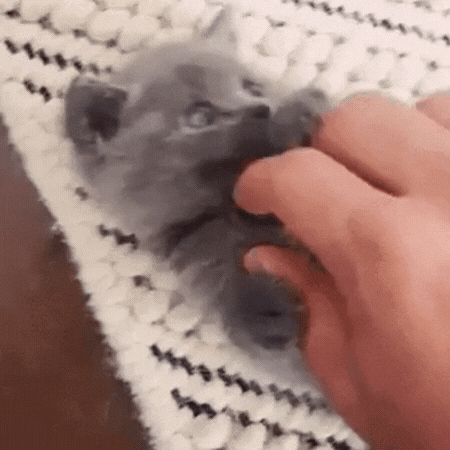 ---
Build Your Confidence and Give Your Fundraising A Boost 🚀
​7 Tested and Proven Fundraising Action Tips to Keep Donors Giving with Claire Axelrad. The Build Good Podcast with Mike Duerksen is FANTASTIC! A recent episode with Claire Axelrad is about improving your donor retention. It's gold! Give it a listen.🎙️
​You're Not Too Small to Have a Big Year-End Campaign. And it's not too early to begin working on your campaign either! Mary Cahalane's recent blog post is chock-full of practical advice to help you make the most of the upcoming giving season.🎉
​7 Boring Ways to Transform Your Fundraising. If you want to build a powerful fundraising program, start with BORING and OLD things. Yours truly (😁) wrote this article for Moceanic's blog. You'll find a few tried and true things that can make a huge difference for you!🙌
​13 Ways To Write Better Fundraising Asks. This Pamela Grow classic from 2019 has tips, tools, and downloads galore! So many great resources to boost your next fundraising appeal. She begins with this irresistible lead: "No one sets out to write crap." 🤣 Bookmark this one!
​Your Daily Dose of Nonprofit Newsletter is a great way to begin each day! Ephraim Gopin finds the best content and shares them with his subscribers Monday through Thursday. You'll love his humor and wit too!
​7 Email Marketing Myths That Are Hurting Your Fundraising Efforts. Rachel Muir's article on Bloomerang's blog busts email myths left and right. See which ones you thought were true!
---
Need to Write a Case for Support? ✍️
A case for support (also called a case statement) is most often used as a formal document that forms the basis of a capital campaign. Well, it IS that... but it's also SO MUCH MORE, as Tom Ahern shows in his latest book, Turn Doubters Into Donors: How to Make a Compelling Case for Your Cause.
After reading this book, you'll want to transfer all the practical knowledge you've gained into EVERY SINGLE piece of donor communications — appeal emails and letters, thank you letters, donation landing pages, gratitude reports... everything.💛
---
Thanks for being here, ! I appreciate YOU. Keep up your great work.
Remember, even tiny tweaks can be H-U-G-E for your fundraising.
I'll be back with another training newsletter in just two weeks. ✌️
All my best,
Julie
​Julie Cooper
Fundraising Copywriter
JB Cooper LLC
​FundraisingWriting.com​
​
PS: Did someone forward you this email? Get your own free subscription here. 👋
​
PPS: ICYMI...The Giving USA 2020 Report is out! Total charitable giving grew 5.1%. See how your organization's sector fared last year. The Lilly Family School of Philanthropy has a wonderful summary of the giving report that you'll want to check out.🌟
​
Wondering why you received this email? 🤔 Because you opted in on my website, fundraisingwriting.com. Woo-hoo! 🙌 Don't want to hear from me again? Just click below.